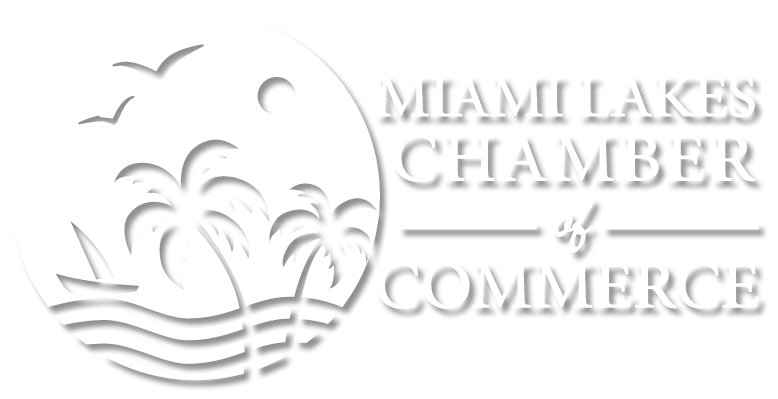 Economic Development
While Miami Lakes is attractive for nearly all types of economic development, six targeted industry sectors have been identified that match the region's strengths, goals, and assets, as well as provide for a diversified and sustainable regional economy. These targeted sectors were chosen based upon the opportunity for growth, creation of quality jobs above the average wage, role in regional development, and their connections to other industries.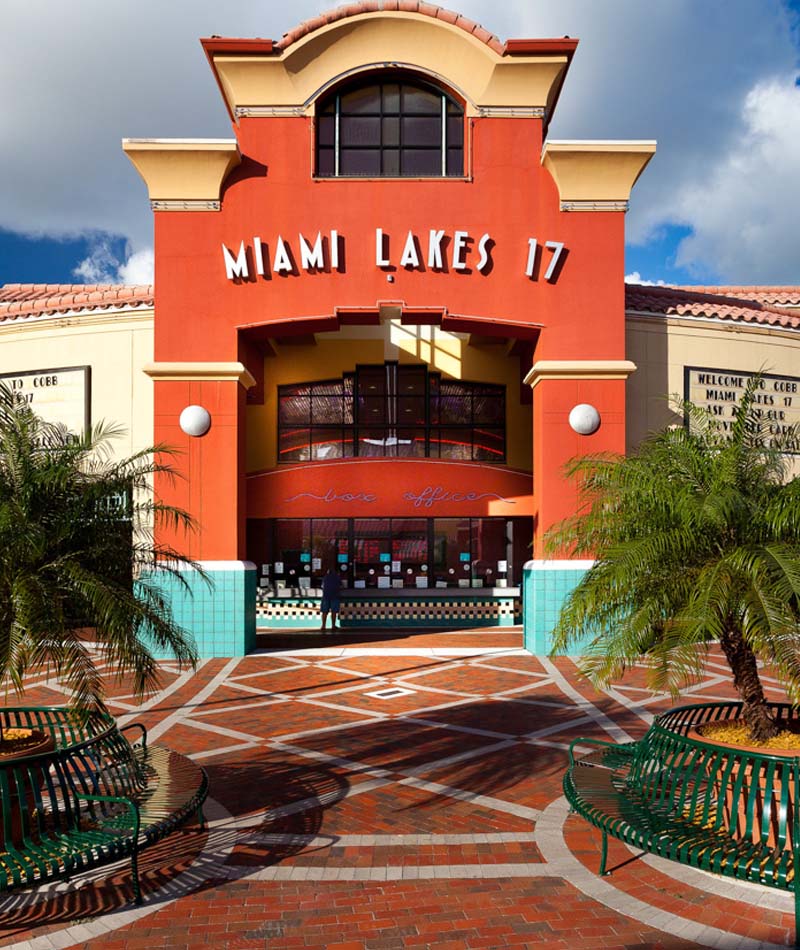 There are a multitude of resources available to businesses in Miami Lakes designed to foster the expansion of existing companies and attract new businesses. Business dollars go even further in Miami Lakes as the Town maintains one of the lowest tax rates in Miami-Dade County. With Florida's favorable business tax structure, government policies and competitive costs, it is easy to plan for future growth and ensure that your capital investments will be working for your business.

Business-Friendly Government: Government and economic development leaders work together to ensure that the business climate remains favorable to companies of all sizes, including some of the nation's leading corporations.

Competitive Cost of Doing Business: Miami Cost-efficient alternatives to other competitive high-tech states. Put simply, land, labor, and capital are more affordable here than in California or New York. In addition, for businesses in certain targeted industries or specialized locations, additional financial incentives are available

Pro-Business Tax Structure: Business dollars go a lot farther here given the tax advantages, tax exemptions and no state personal income tax. Businesses thrive in this low-tax environment and employees enjoy the benefit of no personal income tax.

Expedited Permitting: We understand that businesses need certainty, predictability and efficiency in government regulations. Both the local and state's regulatory agencies and local governments provide quicker, less costly and more predictable permitting processes for significant economic development projects without reducing environmental standards.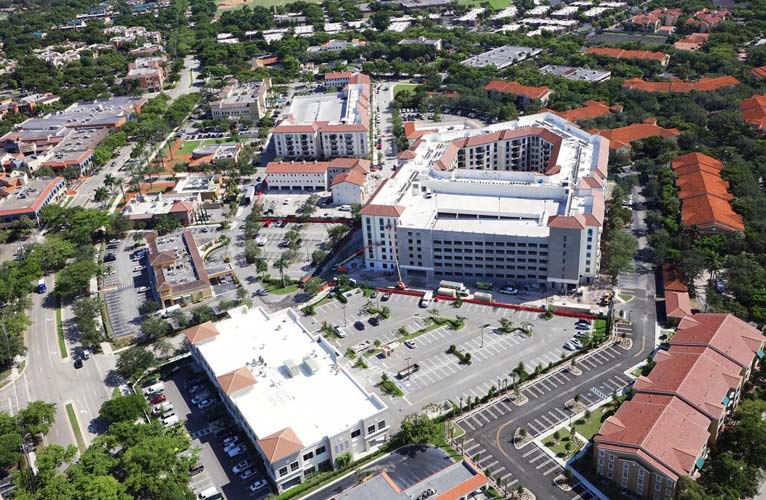 LOCATION
Our highly accessible community, situated near the intersection of major roadways such as the Palmetto Expressway, I-75, and the Florida Turnpike and just a short drive away from international airports to the north and south, makes Miami Lakes an ideal location for doing business in South Florida.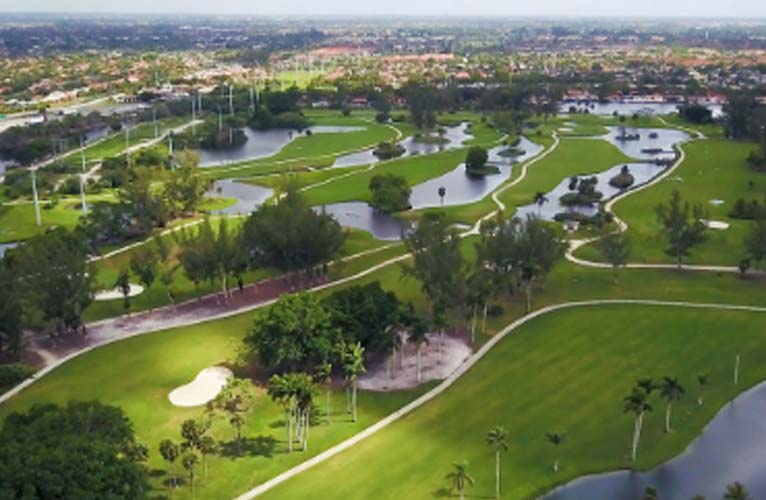 WORK | LIVE | PLAY
One of the safest communities in Florida, Miami Lakes, has great schools, and gorgeous parks - more per 1,000 residents than any other municipality in Florida! Miami Lakes is the perfect place to grow your family and business with easy commutes and a wide range of housing options.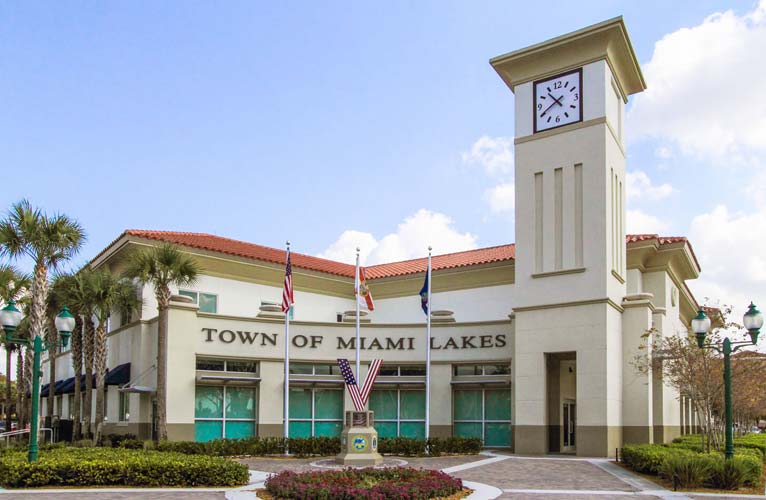 BUSINESS CLIMATE
Choosing Miami Lakes is a better value for your investment. We offer competitive lease rates, maintain one of the lowest business tax rates in South Florida, and boast one of the lowest flood insurance rates. Businesses thrive in this low-tax environment, and employees enjoy the benefit of no personal income tax. Also, Miami Lakes is home to a highly educated, diverse, multicultural, and skilled talent pool for businesses.
The Town's economic development goal is to reinforce, strengthen and promote the livability and sustainability of our neighborhoods, commercial, and industrial areas in the face of the current economic climate and changing needs of the population.

Occupying a land area of approximately 6.6 square miles and conveniently located just 10 miles from Miami International Airport, also bordered by Opa-Locka Airport, and several major interstates, the Town is home to approximately 30,000 residents and over 1,700 businesses. Since incorporation in 2000, the Town has experienced significant development which has resulted in a population increasing from 22,676, in 2000 to 29,361, in 2010, which represents an increase of 6,685 persons or 29.48%.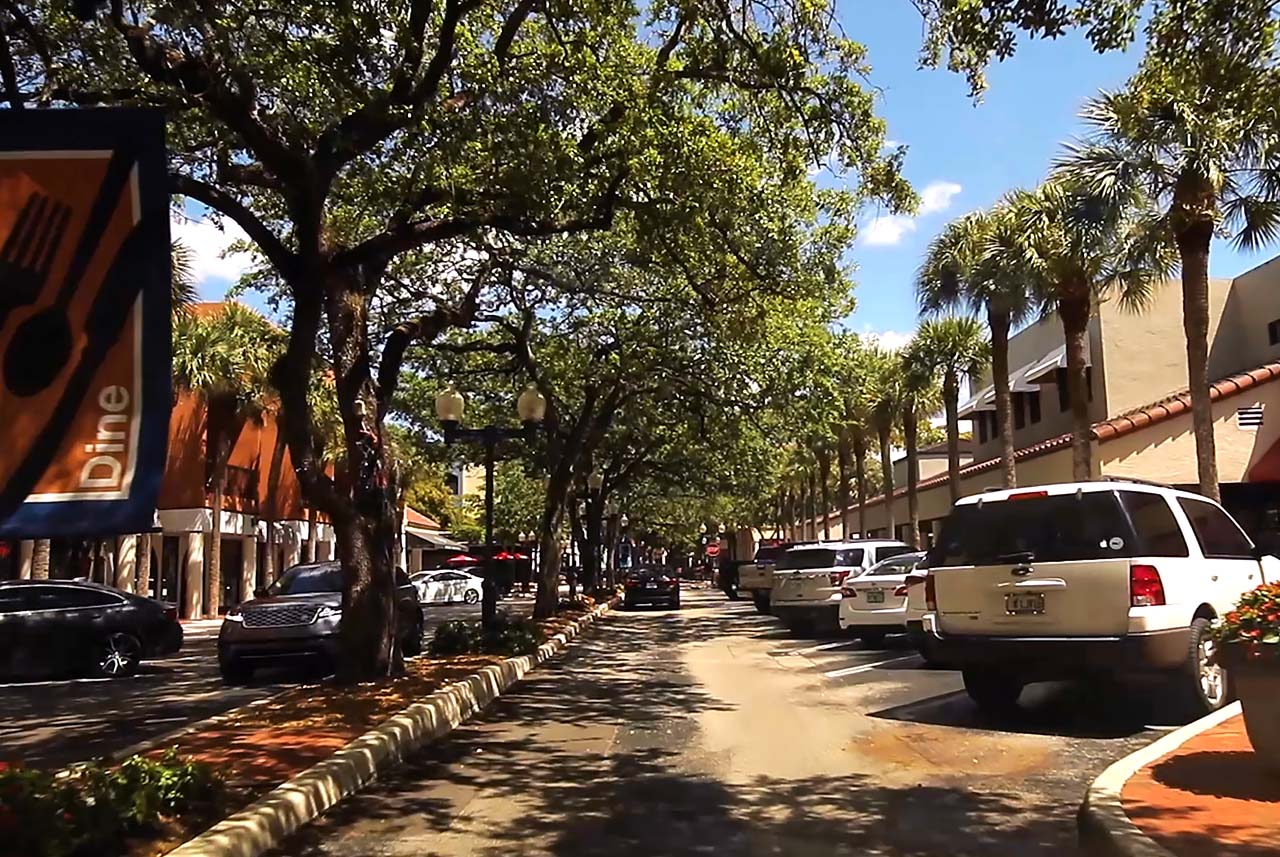 The Town is approximately 94% built out, with only a small portion of the land remaining vacant and undeveloped. As a result, the Town's current and long-range planning efforts have shifted from a primarily growth management-related role to a larger focus on economic development and redevelopment. This trend is anticipated to continue over the next ten years.

In an effort to assist and promote the continued viability and occupancy of the Town's commercial and industrial areas, the Town's Community & Economic Development staff coordinate regularly with local realtors, business owners, developers and property owners to assist in the streamlining of regulatory processes to remove barriers or impediments to quality development or redevelopment in accordance with the Town's requirements. These types of activities are essential to encourage and assist new business owners and prospective developers to choose Miami Lakes as their home.

The Town of Miami Lakes is in excellent financial condition, as recognized by Moody's and Fitch with an AA+ rating for the Town's bond issue and maintains one of the lowest tax rates in Miami-Dade County. In 2011, the Town distributed $525,000 from unspent funds from the prior fiscal year which translated into a $75.00 dividend to all homestead exempt Town residents. The Town is one of few local governments in the County that has ever returned monies to its residents.